Support the Climate Crisis and Environmental Justice Act
Get Involved - Sign Up for Our Newsletter
Stay up-to-date on our campaign by signing up for our monthly newsletter.
Unsure who your Senator and Delegate are? Use the General Assembly's interactive map to find out.
Session Dates of Interest
April 30, 2023 — Final date for presentment of bills to Governor
May 30, 2023 — Governor to sign/veto bills by this date
June 1, 2023 — Other than emergency bills and as otherwise provided, earliest date for bills to take effect
July 1, 2023 — Budgetary, tax, and revenue bills to take effect
October 1, 2023 — Usual effective date for bills
Carbon Tax Policies
Carbon pricing is an instrument that captures the external costs of greenhouse gas (GHG) emissions—the costs of emissions that the public pays for, such as damage to crops, health care costs from pollution, and loss of property from, fires flooding and sea level rise—and ties them to their sources through a price, usually in the form of a price on the carbon dioxide (CO2) or CO2 equivalents emitted.
Climate Countdown
"Price On Carbon Pollution" Award Winner of the Film4Climate Global Video Competition 2016 presented by Connect4Climate and partners.
How Do Carbon Markets Work?
The Center on Global Energy Policy at Columbia University SIPA
A price on carbon makes those responsible for the damages caused by greenhouse gas emissions pay for those damages. The primary objective of a carbon price is to change behavior.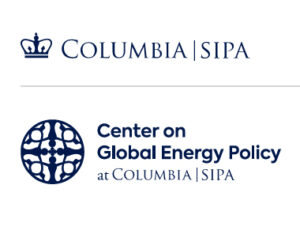 Support the
Climate Crisis and Environmental Justice Act

and become a member of the Rebuild Maryland Coalition!