The Rebuild Maryland Coalition
A diverse group of stakeholders working to pass just and equitable climate legislation in Maryland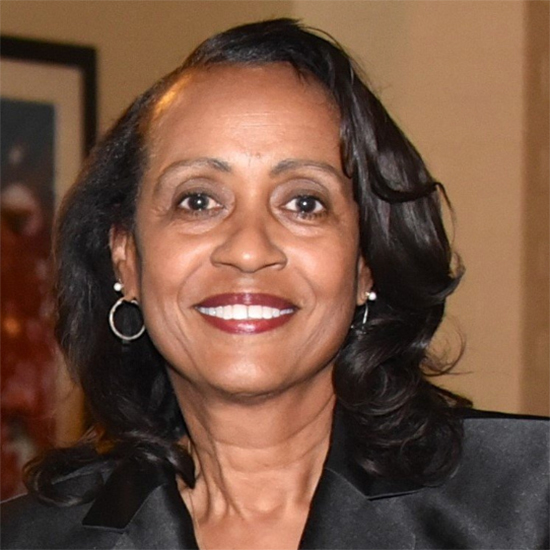 Regional Director
Maryland Climate XChange
Wandra Ashley-Williams is an accomplished senior management executive, community activist, and elected official with notable experience in diversified industries as well as public service. She holds key positions in the leadership of several community and civil rights organizations. Wandra serves on the National Association for the Advancement of Colored People (NAACP) National Board of Directors; the Maryland Legislative Agenda for Women (MLAW) Board of Directors; and the Maryland Easy Enrollment Health Insurance Program (MEEHP) Advisory Workgroup. She is Vice President of the Maryland State Conference of NAACP and serves on the NAACP National Board Environmental and Climate Justice Program Committee.
A native of Alexandria, Louisiana, Wandra spent most of her adult like in Somerset, New Jersey where she was elected to the Franklin Township Council as Deputy Mayor (President of the Council). While in New Jersey she held several management positions with major corporations, including Merrill Lynch Corporate Real Estate Finance (Rent Controller) and Turner Construction Company (National Accounts Manager). Upon relocating to Maryland, Wandra accepted an appointment as Special Assistant to the Director of the District of Columbia Department of Correction. She also served as Executive Director of the St John Baptist Church Mentoring Program (Columbia, MD).
As her community involvement has expanded, so has her recognition as a community activist. She served on the Clean Energy Jobs Initiative Board of Directors where she advocated for the passage of the Maryland Clean Energy Jobs Act that will transform the way electricity is used in the state by increases the renewable electricity standard to 50% by 2030. She has been an active member of the Maryland Health Care for All! Coalitions, which advocates for the passage of legislation that will ensure all Marylanders have access to quality and affordable health care and prescription drugs.
For her many contributions, Wandra has received numerous community awards, honors and citations, including the Courageous Leadership Award presented at the 2019 Annual MLK Awards Banquet; the 2017 Dr. William Montague Cobb State Advocacy Award for special achievement in Social Justice, Health Justice, Health Education/Promotion, Fundraising and Research. She has also been honored with the New Jersey and Maryland State Conference NAACP President's Award; Johnson & Johnson Community Service Award; and the American Heart Association Affiliate Volunteer of the Year. Wandra continues her mission to positively impact society and address the needs of those who are often marginalized.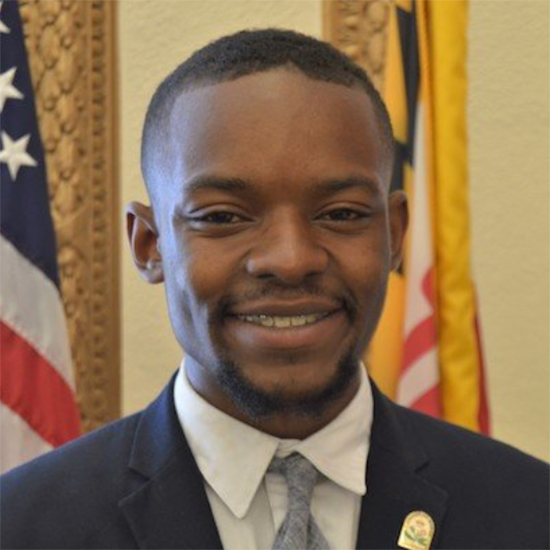 Maryland Organizer
Climate XChange
After graduating from Annapolis in 2015 Gay attended Slippery Rock University in Butler County, Pennsylvania. He first majored in Secondary Education: Social Studies and History with the intention of one day becoming an educator. During his second semester, he transferred to the University of Maryland Eastern Shore where he majored in Criminal Justice. While enrolled, he was still involved in State and Local politics. Interning three sessions in the Maryland General Assembly, assisting on campaigns, serving as the Anne Arundel County Chapter President of the NAACP Youth & College Division, and actively participating in community events.
In 2019, The Audubon Naturalist Society in Chevy Chase, Md named Gay one of its inaugural Youth Environmental Champions in recognition of his efforts to help low-income communities to have access to the Chesapeake Bay, and for stressing the importance of expanding environmental education to predominantly minority communities.
That same year, DaJuan and campaign volunteers coordinated a successful write-in effort to win the vacant city council seat. He became only the second write-in candidate to win a city election and at 22, the youngest councilman elected in the city's history. In 2022, he was re-elected to a full term as Alderman of the Sixth Ward.
He is committed to the goal of helping our most vulnerable citizens.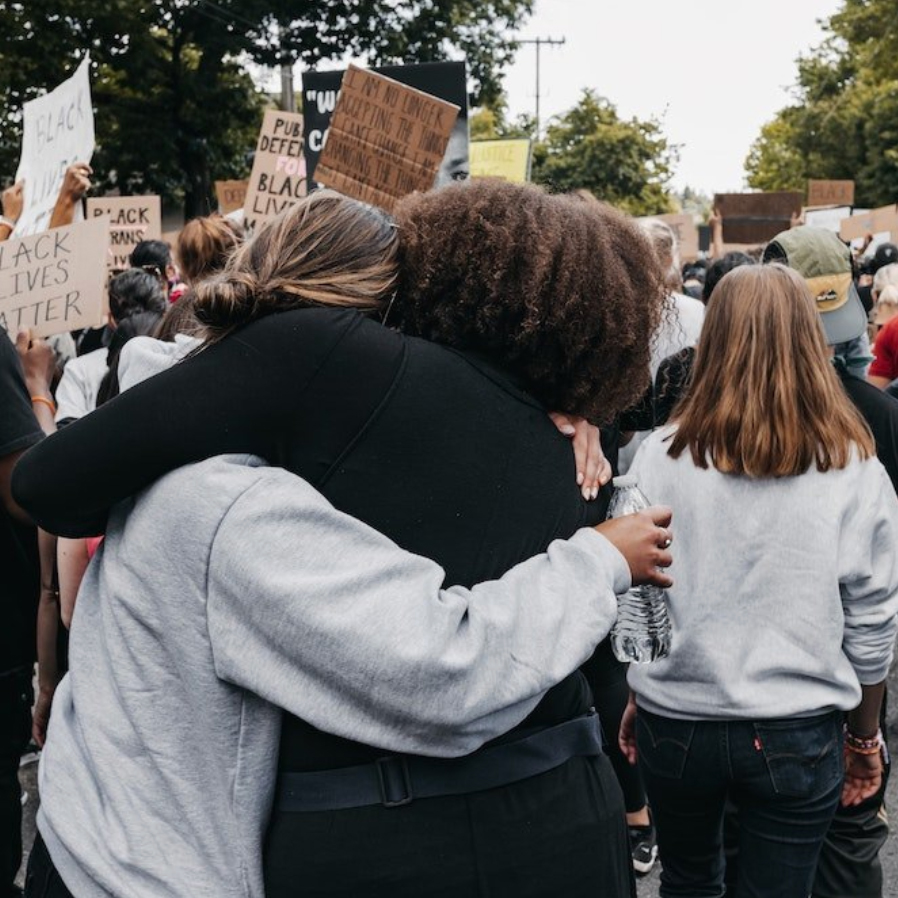 Putting people first – progressive use of revenues for people and communities.
Protection of low- and moderate-income households
Investment in disadvantaged communities
Allocation of rebates in a timely manner as prescribed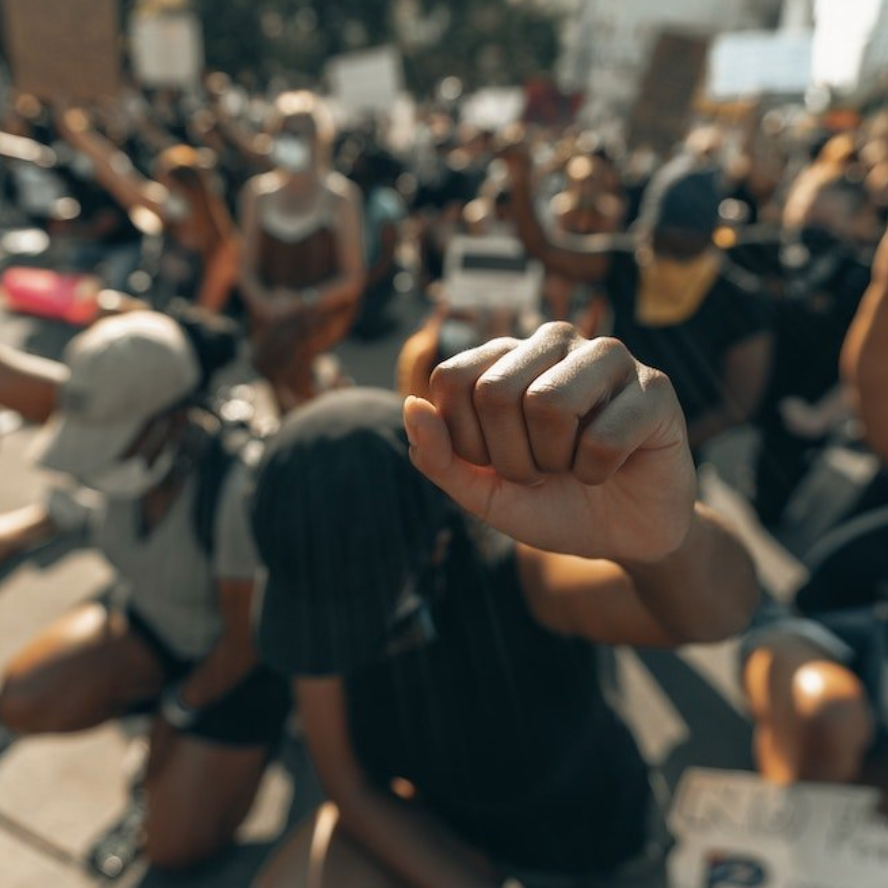 Equality issues must be front and center of the discussion and the decision-making process.
Make a differential attention to right the wrong to those who live in predominantly African American communities.
Create meaningful relationships and dialog with this community.
Address the health disparities of people in frontline communities suffering the most from the effects of climate change.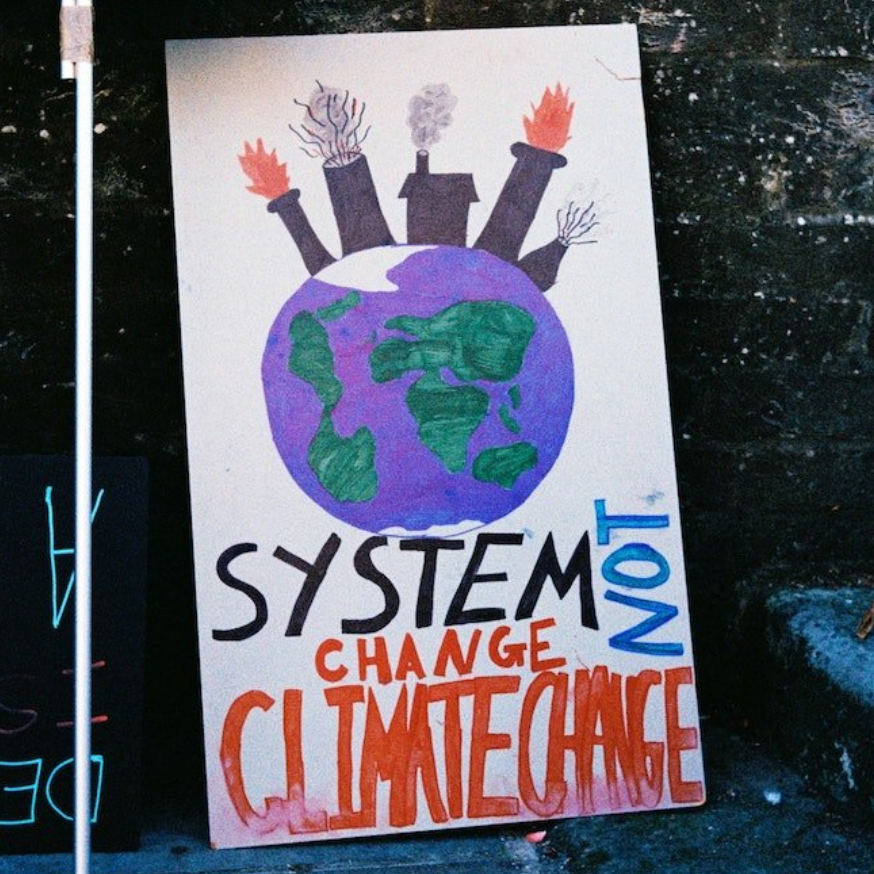 Achieve, in combination with other policies, the state's Greenhouse Gas reduction mandates.
Sufficient fee rate
Economy-wide
Equitably distributed funds
Compatible with Federal initiatives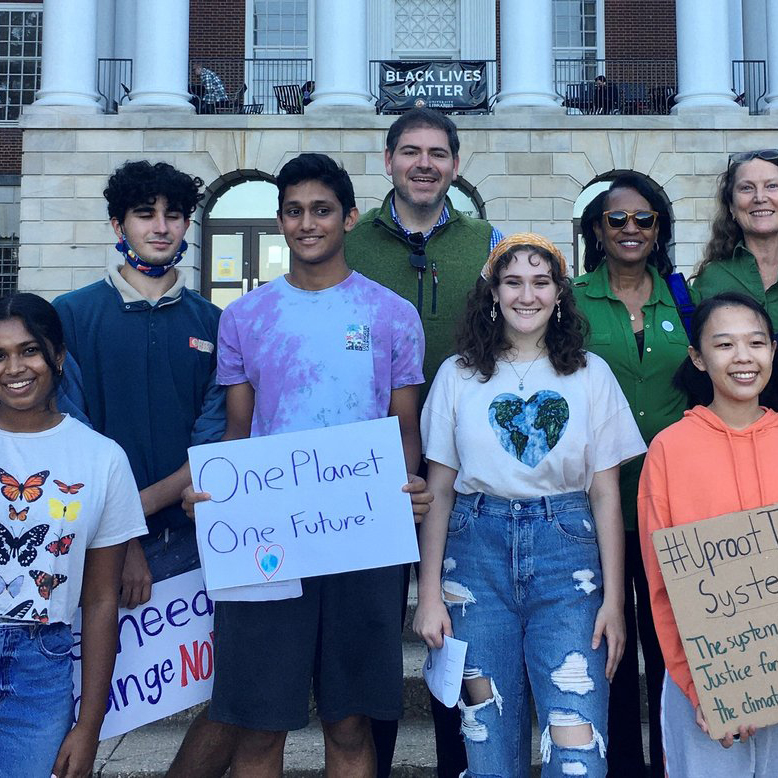 Economic and public good – extends carbon pricing economy wide, which is an effective, efficient, and fair way to reduce emissions and strengthen the economy.
Economic and public good
Protect business and institutional competitiveness
Provide non-traditional business opportunities
Substantial carbon revenue should be invested to make low- and moderate-income and other vulnerable communities more resilient and better able to adapt to the impacts of climate change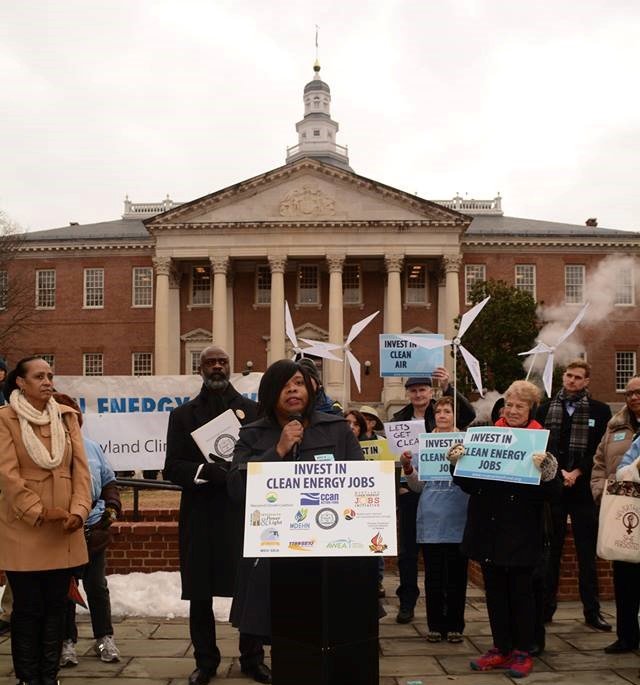 Substantial carbon revenue should be allocated to create quality jobs and promote equitable economic growth and opportunity.
Investments that reduce GHG emissions must meet essential public needs and create jobs
Create a strategic framework for an equitable transition to a green economy
Help empower veterans (former military service members) to use their skills and expertise in the new climate economy
Access to climate friendly public transportation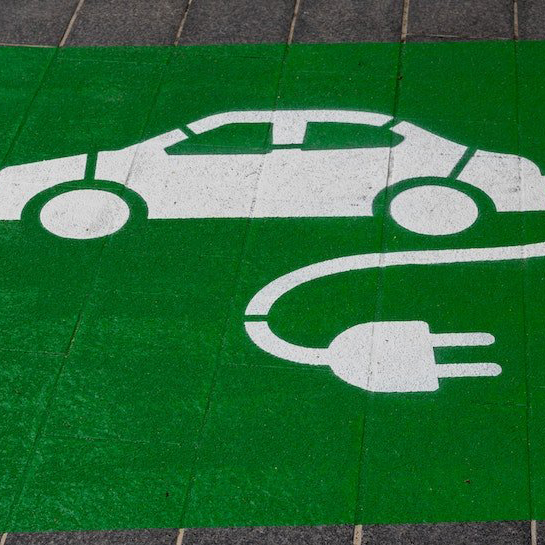 Substantial investment in electric vehicles.
Transportation will require a major investment in electric vehicles to provide educational and health benefits.

1199SEIU United Healthcare Workers East – Maryland/DC Division
Audubon Naturalist Society
Biodiversity For Living Climate
Cacapon Institute
We Are CASA
Cedar Lane Unitarian Universalist Church ( EJ Ministry)
Chesapeake Climate Action Network & CCAN Action Fund
Chesapeake Earth Holders
Citizens Climate Lobby, Annapolis Chapter
Citizens' Climate LobbyCitizens' Climate Lobby Chestertown Chapter
Climate Action Now
Climate Justice Wing
Climate Law & Policy Project
Climate Parents of Prince George's
Climate Reality Montgomery County
Climate XChange
ECJ Committee Chair, Mary State Conference and Prince George's County NAACP
Elders Climate Action DMV chapter
Episcopal Diocese of MD
Indivisible Howard County
Islamic Society of Frederick
League of Women Voters of Maryland
Maryland Campaign for Environmental Human Rights
Maryland Cure
Maryland Legislative Coalition
Maryland Nonprofits
MOM's Organic Market
Mont Co Faith Alliance for Climate Solutions
Montgomery Countryside Alliance
Montgomery County Women's Democratic Club
NAACP Anne Arundel County Branch
NAACP Charles County
NAACP Queen Anne's County Branch 7024
NAACP Youth & College Division
Nuclear Information and Resource Service
Our Revolution Howard County
Plastic Free QAC
Policy Foundation of Maryland
Progressive Maryland
Sagacious Works
SEIU Local 500
St. Mary's River Watershed Association
Strong Future Maryland
Sunrise Baltimore Hub
Sunrise Howard County
Transition Howard County
Trash Free Maryland
Unitarian Universalist Legislative Ministry of Maryland
Voices (Maryland)
Waterkeepers Chesapeake
Wheelbarrow Productions
WISE (Women Indivisible Strong Effective)
Families of Smithville Road, Inc.
Montgomery County Young Democrats
NAACP, Frederick County Branch
Solar Mowing
UMD and Black Students in Public Policy
Support the
Climate Crisis and Environmental Justice Act

and become a member of the Rebuild Maryland Coalition!